WELCOME to the online home of Graham Weber!   
Graham Weber is a singer/songwriter from Austin, Texas.  He performs solo, plays Rock&Roll with RESTOS, and occasionally moonlights performing jazz standards in a suit. 
 
"Weber remains a master of evocative metaphor unraveling in the uneasy rift of his whiskey-burnt tenor" - The Austin Chronicle
ONWARD THROUGH THE FALL
As we enter into the back half of 2021, there is still a lot of uncertainty in what's to come. There are new releases waiting to be announced from Western Youth, and Graham (solo), there are festivals and concerts that everyone hopes don't get canceled... but there is an equal focus on staying safe and healthy. 
Graham has been curating and hosting his Tuesday Texas Writer's Round at Haute Spot in Cedar Park, TX since May.  It is outdoors, socially distanced, beautiful stage and sound.  But this series will take an indefinite break at the end of September.  A huge thank you to all the wonderful guests who played this series this year. 
The final guests will be: 
8/31. Pat Byrne
9/7 Jenny Reynolds
9/14 Giulia Millanta
9/21 Ray Prim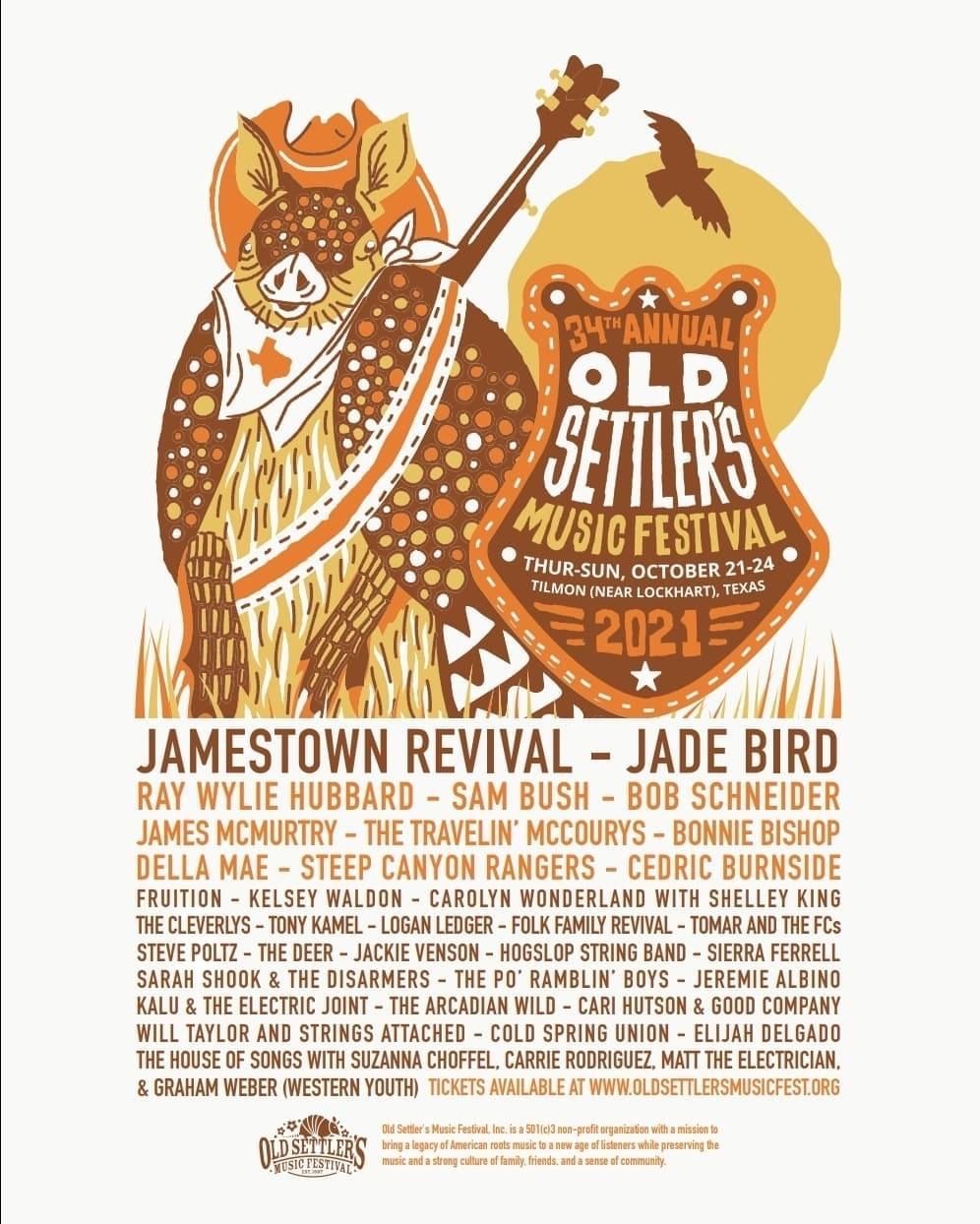 In October, Graham will be playing Old Settler's Music Festival  as part of a collaborative project with Carrie Rodriguez, Matt The Electrician, & Suzanna Choffel via The House of Songs.  They will perform new material they wrote together as well as new arrangements of their respective original material.  The performance will be on Sunday 10/24. 
Stay Safe, Be Kind.
2021:  COMING BACK TO LIFE
After focusing primarily on Western Youth for 2019, the band was set for a busy 2020.  Then the world shut down.  During the pandemic, Western Youth continued to work on the follow up to their acclaimed self titled debut album.  Graham returned to Ramble Creek Recording, and reteamed with co-producer/engineer Britton Beisenherz (2011's "Women", So, Long Problems - "Ashes in the Rearview", Western Youth (Self Titled) to make his first solo album since 2014, release TBA. 
Graham will be returning to the stage on April 20, 2021 at The Haute Spot in Cedar Park, TX kicking off a new residence series "Graham Weber's Texas Writers' Round".  The series will run through June and will feature some of Graham's favorite songwriter friends. 
4/20  John Calvin Abney
4/27  Bonnie Montgomery
5/4  Graham Wilkinson
5/11  Jane Ellen Bryant
5/18 Megan Lacy
5/25 Colin Gilmore
6/1 (tbd)
6/8   Mike Schoenfeld
6/15 Sarah Dossey
6/22 Ben Balmer
6/29 Ali Holder
Western Youth will be starting to play live again in the summer of 2021 as well.  
The band will do it's own residency at Haute Spot on Thursdays in June and are adding shows for the rest of the year. 
Stay tuned for updates on shows, album releases, and assorted news. 
Stay safe, Be Cool, and we'll see you soon as we emerge from the fog.
2018: 
It has already been a busy start to the new year.  In October of last year, I went into the studio to do a split / collaborative EP with Western Youth.  I'd been a fan and friends with that band for years, and after working together on that project they asked me to join the band.   I wouldn't have joined any band unless it was something that I thought was really good, with good people, where I could potentially enhance what was already going on. Long story short: I joined Western Youth.   We have now completed and are mixing the band's debut full length album. (They had released an EP a few years back called Leaving The Station).  The band was also selected as official SXSW 2018 artists.  Check it out, come see a show, and keep an ear out for new tunes.
https://westernyouthmusic.com/
Also last year I started performing torch songs with my friend and piano player Micah Motenko. The idea was to do the soundtrack to an end of the night and end of a bottle of scotch.  We've enjoyed playing at the Continental Gallery and have added bassist Josh Flowers, and drummer Aaron Parks.  We have also been in the studio tracking completely live, and it's been incredible to work with these guys on these songs.   Look for us to play in and around Austin where the lights are low.
I recently returned from running The House of Songs Songwriting Summit in Bentonville, Arkansas, where we brought in artists from around the country and the world to live together in a beautiful Victorian house and paired them up to write songs together.  This years group consisted of Tim Easton (Nashville), Jaimee Harris (Austin), Danni Nicholls (UK), Ida Wenøe (DK), Dylan Menzie (Canada), Lost John - Eric Whitthans and Meredith Kimbrough (Fayetteville).  It was a wonderful crew, and a lot of great things happened.  I look forward to organizing and putting on more of these "summits" or "camps" in the future. It never ceases to amaze me what happens when you put talented songwriters who don't know one another together… it's pretty special.  I am continuing to work as House Manager for the Austin House of Songs, and this year we have a lot of things coming down the line.
With all of this, and having a 2 year old, I've put Graham Weber and The Buffalo Squeeze on hold for a while. But I am still playing solo in and around Austin and the Hill Country, and will be doing a few short runs over the summer up to the northeast, midwest, and around Texas/Okla/Arkansas/Louisiana
Hope to see you down the road.
Peace and Love,
-GW.
2017... 

Graham will be recording a lot of stuff to put out in 2018. 

This year however he is curating, hosting, and playing a monthly show at South Austin Brewery's Listening Room.  The 3rd (sometimes the 4th) Saturday of the month.  It's Graham and 2 of his favorite artists swapping songs and stories, in a setting reminiscent of a simpler time. 

Also Graham will be curating and hosting some package tribute shows for different local Austin Charities. The first of which takes place 3/30/17.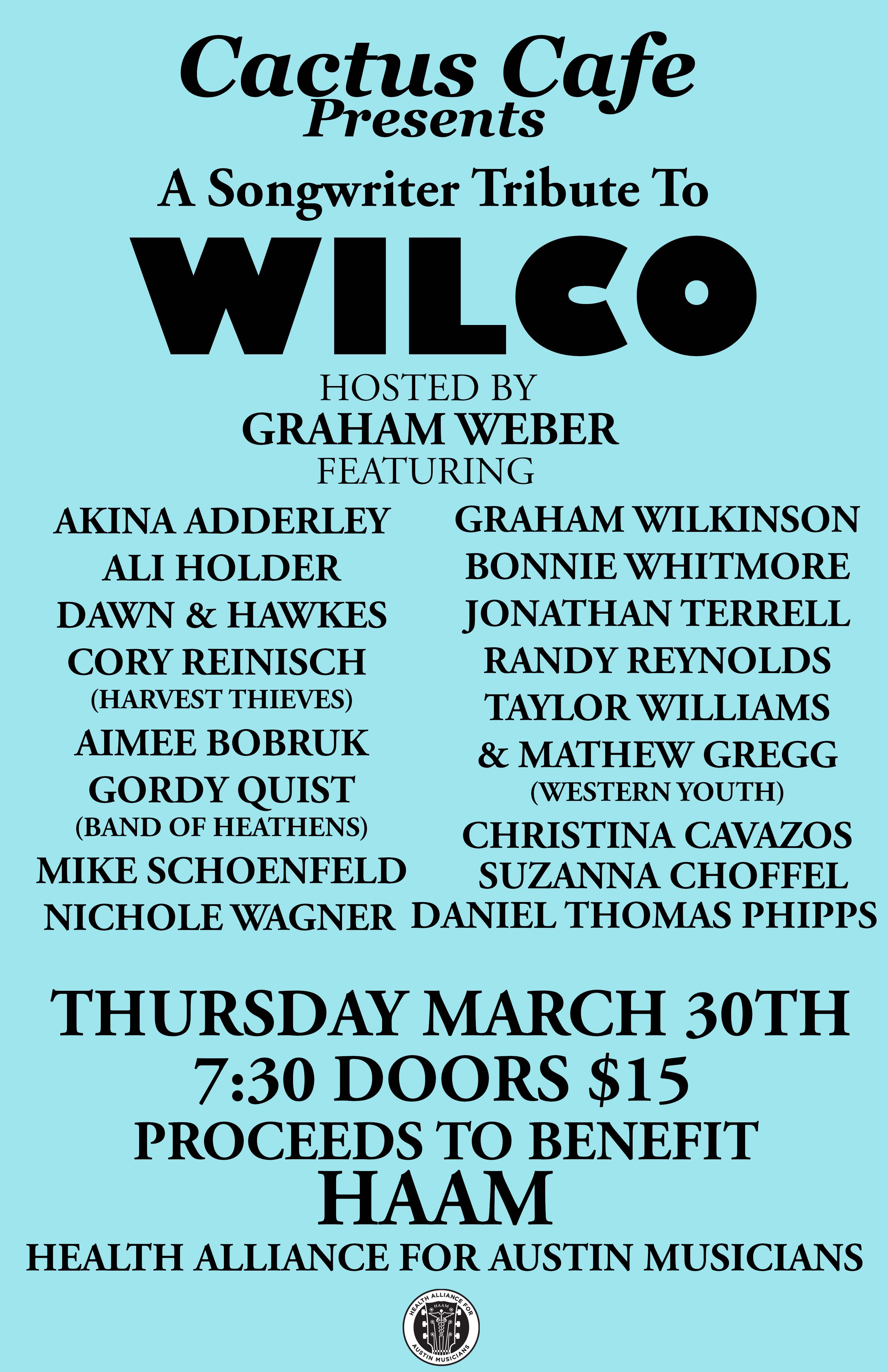 Graham will continue to play with his band Graham Weber and The Buffalo Squeeze, as well as solo shows around Texas.  

Also Graham is proud to continue to be an artist coordinator and ambassador for The House of Songs. Creating relationships through music across borders. 

Different projects are in the works... Hanging with his daughter a lot... trying to be healthier than he used to be. 
Stay tuned!






Note from Graham:
Looking Ahead to 2016

2015 was a great year of personal and professional transition and growth. I became a father. I toured overseas. Wrote some new songs, and cowrote some new songs, and started thinking about a new album. I wrote and recorded the theme and score for a new theatrical  adaptation of Jack London's Call of The Wild (My first time to work on a play in that capacity).  2015 saw the end of So Long, Problems. But I put together a new backing band (playing under my name), as well as the occasional gig with The CBGBand (which added my buddy Betty Soo into the fold this year). 
So as I stare down the barrel of a new year, I think I now know well enough to know to expect the unexpected. 
- I plan on being back at Folk Alliance in Kansas City in February working with The House of Songs. 
- I will be doing a midwestern run in the late spring.
- I'm hoping to be back in Europe in the late summer for an extended period of time. 
- I'll be going in the studio for a new secret project early in the year and hope to make a new Graham Weber album in 2016 as well. 

Plus a bunch of stuff that I don't even know about yet. 

Peace & Love & Happy New Year.
Buy The Ticket, Take The Ride
-GW






August and September: New Bands, old bands.

Graham will be all over Austin in August and early September. 

August 31 will be the first show of Graham's new backing band at Stay Gold! 

September 9th will be the second show of MOONMADNESS. 
MOONMADNESS is a group consisting of Graham, Randy Reynolds (Leatherbag), Brian Bowe and Samuel Powell (Western Youth), Jeff Mann, and Ed Martinez. Playing and celebrating the music of The Grateful Dead in the early 1970s. 

September 10th The CBGBand will return to The Cactus Cafe. 

He's writing new songs and figuing out how to be a troubadore/dad/upstanding member of society. 
Buy the ticket... Take the ride.



Graham to play Woody Guthrie Folk Festival! 
July 9-12    Graham Plays Saturday 7/11 
Tickets and Info at WoodyFest Website

So Long, Problems has said So Long. 
Message from Graham after the final show: 
 

There are no words to properly express the gratitude that is due to the friends/fans (heavy on the friends) of So Long, Problems that came not just to tonight's final concert, but to everyone who paid a cover or bought a drink (our fan base... Many drinks) at one of our gigs over the past four years. We just wanted to have fun & hoped a few folks would dig it... Tonight, and really every night we played, but tonight especially justified our original intention. We are all st

ill friends, and friends of yours, and we will all be playing music in different configurations & settings in the future, and we will always love seeing your faces. I, myself, am going to be doing a few things with The CBGBand, and some solo slots, there is a project in the works that won't be seen until much later this year, and some recording. My main goal now is to become a father & be the best one I can be. My favorite music is my wife's laughter, & I can only assume our daughter's will join those ranks at a fever pitch. 
Tonight was a very special evening. So many wonderful people in our lives, so many collided worlds, & and so many bonds that existed without the band that had a shared affinity for what we did & who we are. 
We never made a lot of money, but we had fun, brought good people together, indulged, and played honest rock & roll like we set out to do. No frills, perhaps to our detriment, but I don't see it that way. I'm proud to have been a part of a great group of talented guys & no matter what, I will always be a Problem.  
So Long.
-G.

2015 UPDATE!  
Lots to look forward to in 2015!  

- Graham is going to be performing official and unofficial showcases at the Folk Alliance International Conference in Kansas City in February. Showcase times and locations will be posted on the "Shows" page. 

-Look for a revival of the CBGband (w/Colin Gilmore, Bonnie Whitmore, Matt Winegardner, and Tamineh Gueramy).
Dates and more info to come! Stay Tuned

- GW will be going back in the studio with longtime collaborator Randy Reynolds, as well as other recording projects. 

- Europe in the fall.

- He'll probably be selling an organ or two to keep this machine running... whatever it takes. 

Keep an eye on the calendar and Facebook for tour updates.
Happy New Year!  - The G-Team.

Faded Photos one of 5 non-label releases to be named in Best of 2014 critic's lists in Austin Chronicle!
See Critic's Top 10s of 2014

Nashville, Little Rock, New York, Boston, Milwaukee, New Hampshire, and of course Ohio and Texas...  
Graham will be out in August as part of The CBGBand (with Colin Gilmore and Bonnie Whitmore), and solo in September.  Check the "Shows" section for details.

CMT Edge names Faded Photos in it's 10 Independent Albums for Independence Day 
"The masterful Austin-based songwriter's new collection might be his finest yet."
read article on CMTEdge.com



Austin American Statesman includes Faded Photos in "2014 so far" rundown. 
read article


Austin Chronicle Review of Faded Photos

"Weber remains a master of evocative metaphor unraveling in the uneasy rift of his whiskey-burnt tenor."

// Read Review


Austin Monthly Review

"The Austin folk songwriter takes a step toward the avant-garde on Faded Photos." 
// Read Review

"Faded Photos is full of space and lightness, but possesses an undeniable weight in its humanity."
Pop Press International, Bryan Parker February, 2014
// Read Review

Graham Weber named to 3 Critics' Top 10
Lists for 2011
In "The Live Music Capital of the World," Mr. Weber rises to the top of the top. Austin Chronicle picks Graham Weber among Top 10 favorites of 2011.
// Read Review

"A master of narrative and image in his songs"
"Vibrant unexpected punches," says Austin Chronicle's Doug Freeman. Read the accolades of Weber's newest album "Women."
// Read Review




"Austin's finest lyricists coming through with a powerful and sincere record"


// STUCK Interview + Native Session: Graham Weber